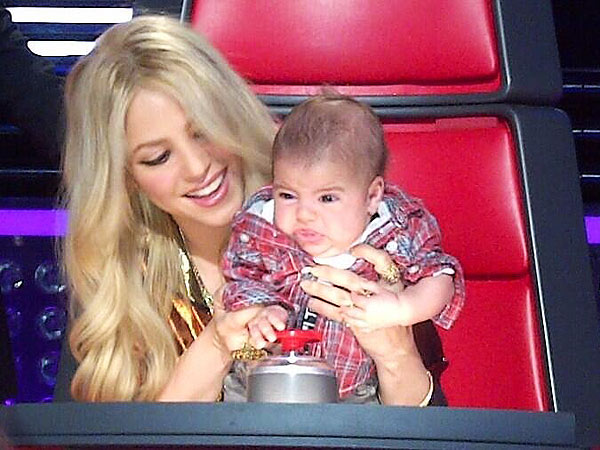 via timeinc.net
Shakira, Shakira! We love her sassy style, and how flippin' cute is her little guy Milan? So adorable... looks like he's following in his Mama's superstar footsteps! Or maybe he'll become a soccer star like his papa.. either way we think these pink picks are perfect for the sassy songstress.
via dumpaday.com







Babe alert! Babe alert! We know... it's cliche but we think Adam Levine's "Sexiest Man Alive" award was totally deserved. We picked total rockstar pieces for this foxy rocker... notice how our Baby Rebel Vest even has a Mom heart tattoo, just like Adam!
via tasteofcountry.com
Blake Shelton... what can we say? This country superstar is too funny! We think his hilarious sense of humor and his "lil bit country, lil bit rock-n-roll" style fit right in with these Psychobaby picks:
via necolebitchie.com
We chose these P'Baby faves to pair with Usher Raymond's hipster-hip-hop style! This guy is almost ALWAYS wearing a gold chain, and we threw in our Mr. Cool Stache hat because he rocks his aviators like no one else!